I've stumbled across a few things to share this week, so in lieu of a more formal post this Mother's Day evening, here are some neat things you might want to check into:
PLoS Blogs talks about women in science blogging
. It runs through some awesome blogs that I've really enjoyed looking through. It's a long article, but worth the read, and clicking through to the other blogs. I've found some great stuff :)
My absolute favorite blog (Female Science Professor) talked this week about
the difference in language when referring to men and women and presenting their work
(and especially how they are portrayed by males in a public setting). Very interesting read, and made me kinda pissed off, actually. Enjoy :)
And my favorite thing this week: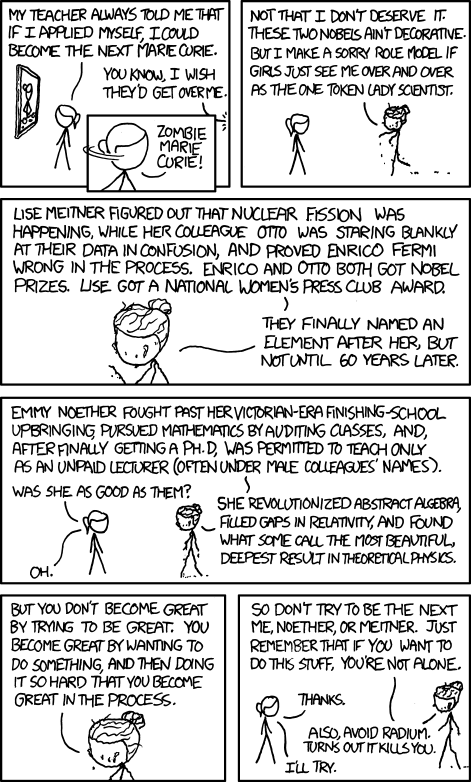 LOVE IT!
Okay, anyone else find something interesting to share this week? (I feel like I'm in elementary school saying that, but I would love to see if anyone has anything!)